CIRCUS : probing Earth's ionosphere
(report 2017)
CIRCUS is a mission of exploration of the E/F layers of the terrestrial ionosphere, focusing on Space Weather. The main scientific goal is to measure the local parameters of the ionospheric plasma (density and electron temperature) in stitu and with high temporal resolution (a few milliseconds). These measurements will be accomplished using the radio spectroscopy method of quasi-thermal plasma noise in the frequency range 10kHz-20MHz.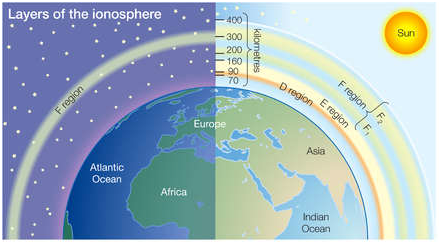 The radio spectral observations that are the core of the mission will be carried out using a new generation receiver. In that sense, the CIRCUS project has an important technical goal and will allow experimentation of digital radio spectrometer architecture. This will be at the centre of the future instrument proposals by members from LESIA around the themes of solar and planetary space radio astronomy.
In addition, with this project the concepts and technologies for future low frequency radio interferometers can be tested (CNES NOIRE study, Dutch OLFAR project, Swedish FOAM project, 3 NASA / SMex projects submitted in 2016).
Finally, CIRCUS has important educational goal. The project is mainly carried out by students from various institutions (Observatoire de Paris, University Pierre and Marie Curie, Télécom-ParisTech and other potential partners) under the supervision of engineers and scientists from LESIA, who bring the experience of space instrumentation development to the table, which essential to the success of the mission.
Contact : Didier Tiphaine (project lead), didier.tiphene @ obspm.fr